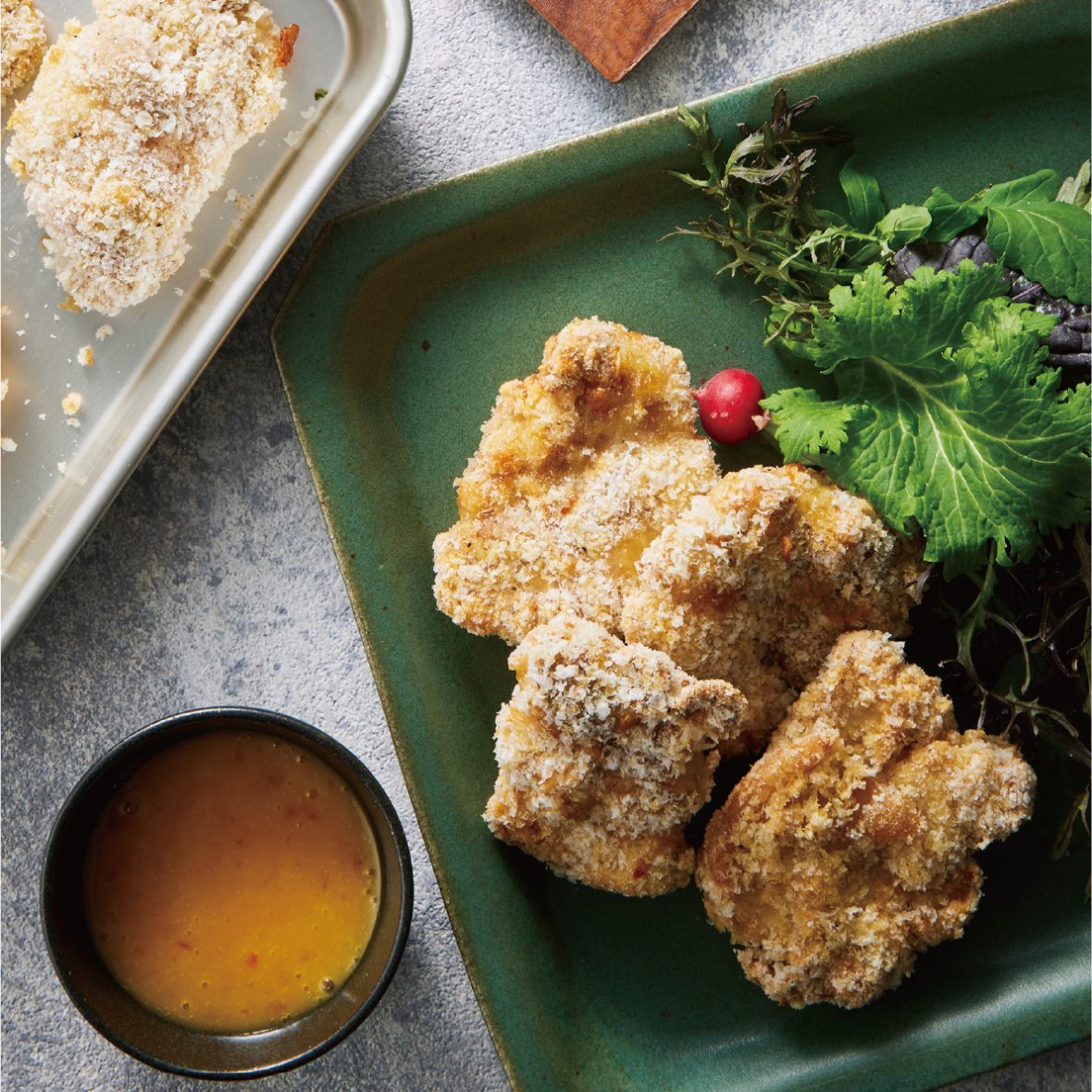 Fried chicken
[ serves 4 ]
GF
chicken thighs (including skin)

450 g

salt

a pinch

white pepper

a pinch

grated ginger

1/2 tsp.

cornstarch

1/4 cup

egg

1

WAPANKO

1 cup
A_ garlic powder

1/2 tsp.

A_ salt

1/2 tsp.

A_ black Pepper

1/4 tsp.
[ Method ]
1

Cut chicken thighs into 5 centimeter squares and drain with a paper towel. Place in a bowl and season with a mixture of salt, white pepper, and grated ginger. Leave for 10 minutes.

2

Prepare three bowls. Place cornstarch in the first bowl, beaten egg in the second and WAPANKO with A into the third. After mixing, transfer contents of third bowl to a sheet pan.

3

Apply a thin coat of cornstarch on chicken thighs before dipping them into the beaten egg. Then firmly rub the WAPANKO and A mixture onto thighs.

4

Bake for 10 minutes on each side in an air fryer that has been preheated to 180 degrees Celsius.

Other recipes