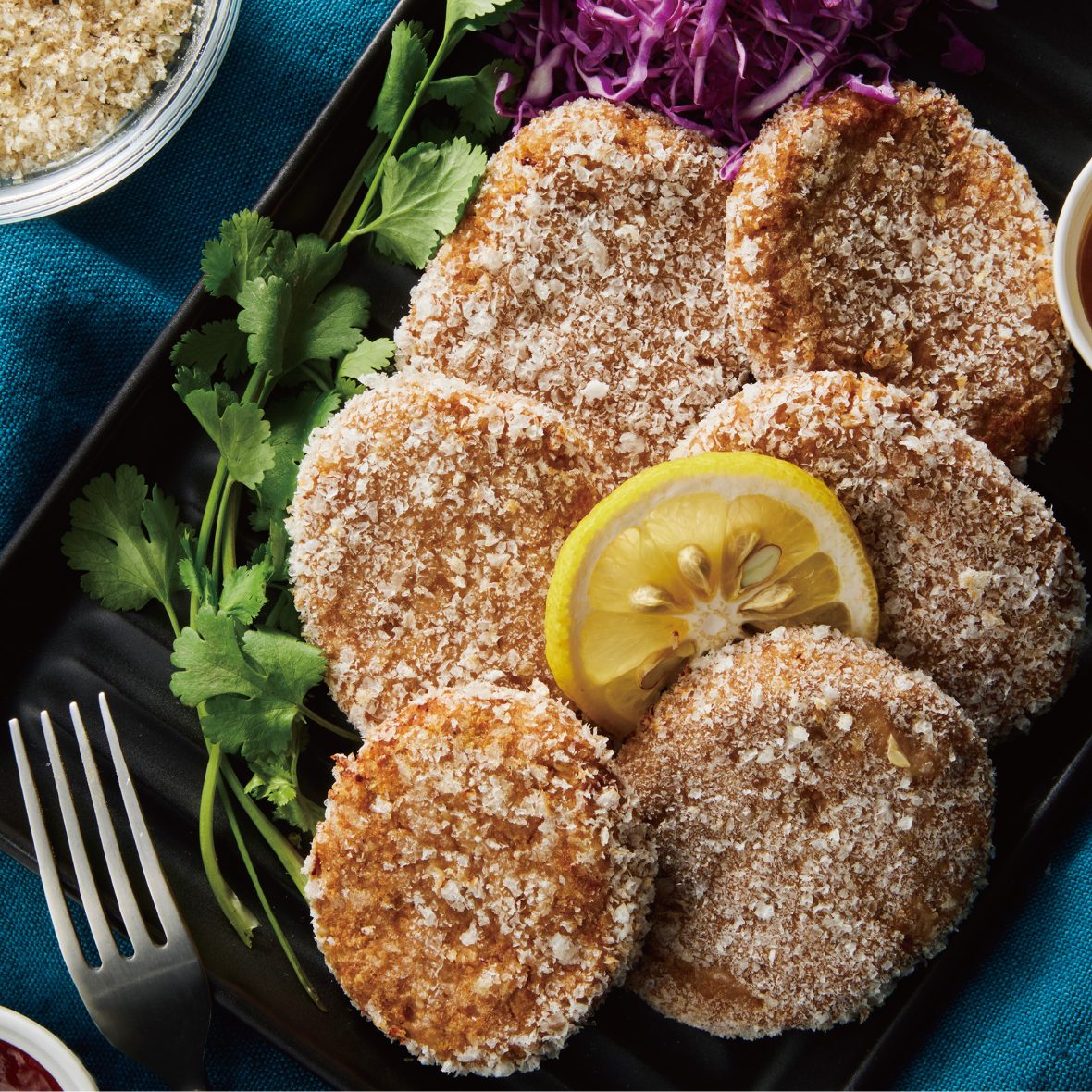 Menchi-katsu soy patties
[ serves 4 ]
GF / VG
minced soy meat

100 g

olive oil

2 tbsp

A_salt

1/2 tsp

A_black pepper

to taste

A_nutmeg

to taste

A_chili pepper

to taste

onion

approx. 50 g

potatoes

approx. 90 g
ginger

half-root

(organic) cashew nuts

30 g

cornstarch

1 tbsp.

WAPANKO

to taste

salt

a pinch
[ Method ]
1

Prepare soy meat according to instructions on the product packet. Rinse thoroughly to remove odor and squeeze dry.

2

Add olive oil to a frying pan and fry 1.

3

Add seasoning A to 2 and cook thoroughly.

4

Lightly mix onions, potatoes, ginger, cashew nuts, cornstarch and salt using a food processor.

5

Transfer 4 to a bowl and divide into 8 equal parts. Make oval shape and place on a vat.

6

Mix WAPANKO and salt on the side and cover patties from 5. For more taste, fry WAPANKO with olive oil and salt beforehand.

7

Use WAPANKO to cover firmly shaped patties. Fry each side in a pre-heated air fryer at 180 degrees Celsius for 5 minutes.

Other recipes